Albert Kahn, amazing philanthropist and traveler, bought the Boulogne property in 1895 and slowly bought up his neighbours' lands to the point where, in 1910, he owned an immense plot of nearly four hectares. In the shady avenues, near the Boulogne.
The Jardin is a collection of homage to a Japanese garden, an English garden, a temperate forest… it all works together in harmonie. It's a wonderful afternoon treat for the entire family.
Our friend Jose Medio's commentaries on the 'spellbinding garden'.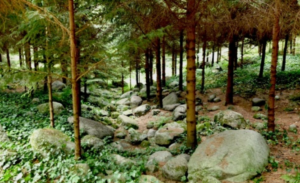 10-14 rude du Pont Saint Cloud Metro: Boulogne-Pont de Saint-Cloud
Save